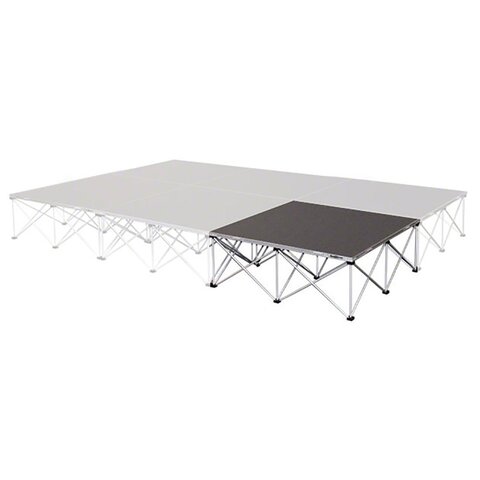 Description
IntelliStage Lightweight 4'x4' Portable Stage Unit
The Modular Building Block of IntelliStage Stage Systems.
The ultimate in portability and easy set-up, Road Ready's IntelliStage system definitely upstages the competition! One of the most versatile, strong and lightweight stage systems on the market today, the IntelliStage consists of modular, lightweight platforms and risers that can be combined to create customized stages in various heights and configurations.
Features
Strong but lightweight stage
Modular system that can be combined for custom stages and configurations
Aluminum profile on all sides
Multiple layer sandwich construction (9 mm high-density plywood/7.5 mm honeycomb grid/4 mm high-density plywood)
Package Contents
1 - IntelliStage 4'x4' Square Platform
1 - IntelliStage 24" Riser
Adjust how many modules you want in the cart after you add the first module.
$100 Set up fee will be added during checkout