Party Equipment Rental

***Items in this category are delivered free with Bounce House Combo rental.

***If rented separately, we offer delivery for orders over $150. For orders less than $150, items must be picked up & dropped off at our warehouse.

***We do not set up items in this category.
Commercial 10x10 Pop-up Tent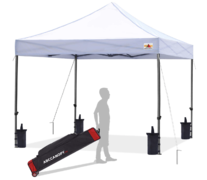 Folding Chairs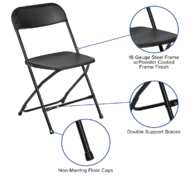 6ft Table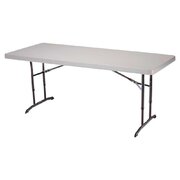 Stage - 4'x4' Modular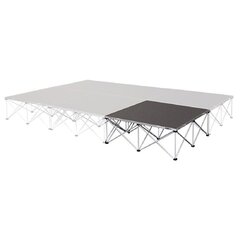 Portable Sound Kit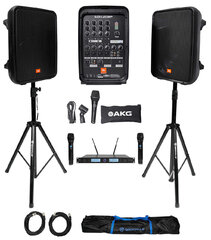 Tent Rentals Oahu
Book the #1 chair, table, and tent rentals Oahu can provide today from Parties in Paradise, the island's premier destination for top-notch party equipment rentals. Our name is a promise of the joy and excitement we bring to your special events with our high-quality, vibrant selection of party essentials. Whether you're planning a spirited birthday celebration, an engaging community fair, or an intimate family gathering, we have the gear to turn your vision into a vivid reality. With us, every event is a chance to create joyful memories under the Hawaiian sun.
Your Event, Our Expertise

We specialize in bringing the fun to you, wherever and whenever you need it across O'ahu, Hawaii . Our convenient and reliable service is designed to simplify your planning process, leaving you to focus on what truly matters — celebrating life's moments. Our easy-to-navigate website and streamlined booking system ensure that securing a pop-up tent, comfortable chairs, and spacious tables is as breezy as the island winds. With Parties in Paradise, you're not just throwing a party; you're crafting an experience that will be cherished for years to come when you trust us to deliver the chair, table, and tent rentals Oahu can count on right to your doorstep!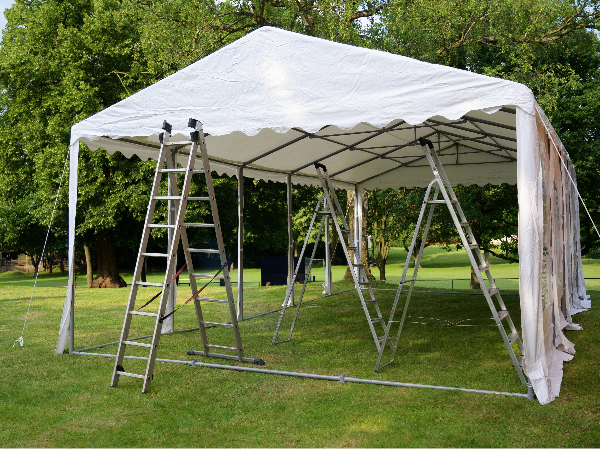 A Celebration for Every Occasion
At Parties in Paradise, we understand that each celebration is as unique as the sands on Oahu's stunning beaches. That's why we offer versatile equipment suitable for a spectrum of events. Our pop-up tents are the perfect canopy for sunshine or rain, our chairs invite your guests to sit back and relax, and our tables are ready to hold everything from potluck feasts to precious keepsakes. No matter the event — be it a cheerful local festival or a casual backyard BBQ — our commitment is to ensure it unfolds seamlessly, backed by the natural beauty and aloha spirit. Book the #1 tent rentals Oahu has to offer online today!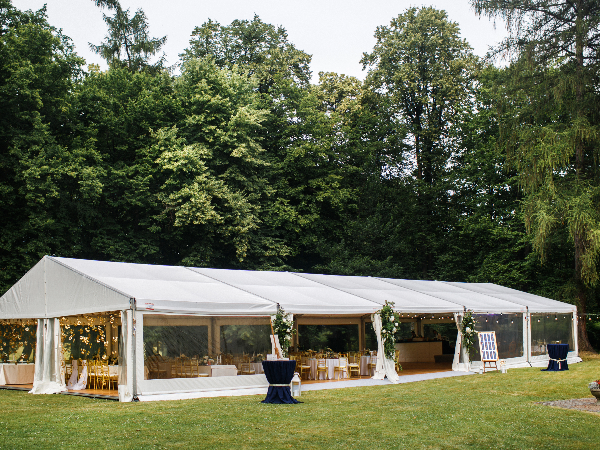 Tent Table and Chair Rentals Oahu Uses for Events Year-Round


Planning an event takes table and chair rentals Oahu customers can depend on, and we're happy to provide just that! No matter the celebration, Parties in Paradise has the essential rentals to make your event a hit. Our versatile 10x10 pop-up tents, comfortable Oahu chair rentals, and spacious tables are perfect for a variety of gatherings, big or small. Check out how our rentals can be the highlight for all kinds of special occasions:
Community Fairs and Festivals: Our pop-up tents provide the perfect hub for festival-goers to converge, offering shade and shelter as they enjoy the day's activities.


Birthday Bashes: Whether it's a kid's party in the park or an adult's backyard milestone, our tents, tables, and chairs offer comfort and convenience for all your guests. With the #1 table rentals Oahu has to offer, you can ensure there's plenty of room for food, gifts, and more!


Sporting Events: Tailgating or cheering on a local sports team? Our tents are a sporty sanctuary for fans to rally under.


Outdoor Markets: Vendors can showcase their goods under the shelter of our easy-to-set-up tents, making their booth the talk of the market. Stay comfortable and showcase your products or services with table and chair rentals on Oahu!


Family Reunions: Gather under our tents for a memorable day of sharing stories and laughter, with ample seating for everyone from toddlers to grandparents.


School Events: Our rentals are a smart choice for school fairs, award days, and outdoor classes, providing a practical and inviting setting. Book Oahu party tent rentals and make sure your students and staff stay comfortable!


Art Exhibits: Artists and creators can display their work in style, with our tents acting as a blank canvas for creativity.


Barbecues and Picnics: Turn a casual gathering into an event to remember, with our chairs and tables ensuring everyone has a seat at the table.
At Parties in Paradise, we understand that every event is unique. That's why our 10x10 pop-up tents, while compact, are perfectly suited for a host of occasions that call for flexibility and ease. Our chairs and tables complement any event, ensuring your guests are accommodated with comfort and style. So, no matter the event, trust in Parties in Paradise to supply the essentials that will contribute to an unforgettable experience. Book affordable and convenient table and chair rentals Oahu can count on today!
Tent and Chair Rentals Oahu and Surrounding Areas Choose First


Elevate your celebration with our extensive selection of tent and chair rentals Oahu can depend on for comfort and convenience. From our neutral pop up tents that add convenience and protection to celebrations to comfortable chairs for a more relaxed setting, we offer a versatile range to fit any event's style and size. Explore our collection and find the perfect elements to turn your gathering into an unforgettable experience.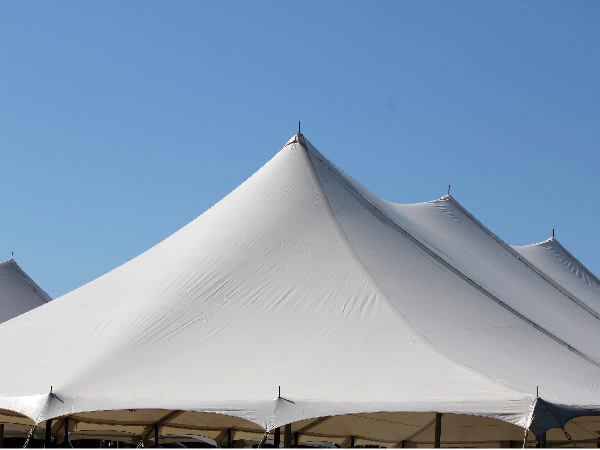 Tents: Our pop-up tents are a must-have for outdoor events, providing robust protection with UV-blocking, waterproof fabric that stands up to the sun and rain with ease. Designed for quick assembly, they're not just practical but also a stylish shelter option for any celebration.


Chairs: Comfort meets stability with our chair rentals. Suitable for any event ambiance, they're crafted to ensure your guests are seated comfortably throughout your special occasion.


Tables: Complement the guest experience with our spacious tables, ideal for dining, displays, or gathering. Their sturdy construction and sleek design ensure they're not just functional but also contribute to the aesthetic of your event setup.
With our tents, tables, and chairs, create an inviting atmosphere that guests will remember long after the party ends. Complement the guest experience with our spacious tables, ideal for dining, displays, or gathering. Their sturdy construction and sleek design ensure they're not just functional but also contribute to the aesthetic of your event setup. Our rentals are more than mere necessities; they're the building blocks of your event's ambiance. By choosing our tents, tables, and chairs, you're not just planning an event—you're crafting an environment where memories are made and stories begin.

How to Book Tent, Table, and Chair Rentals Oahu Uses for Every Event
Easily book the #1 tent, table, and chair rentals Oahu can count on! Ready to secure your tent rental for your next big event on Oahu? We've made the process hassle-free so you can focus on the fun part—planning your event! Just follow these simple steps: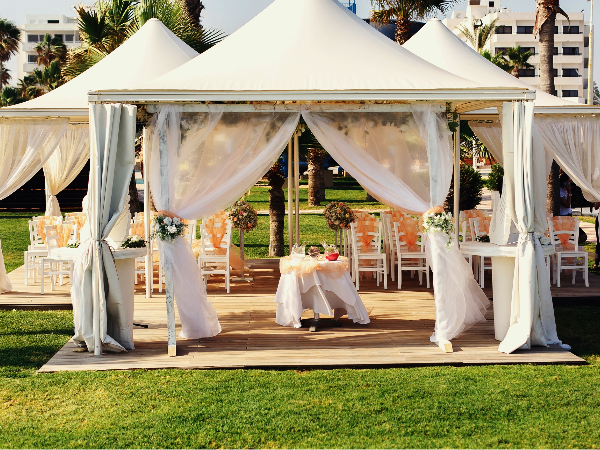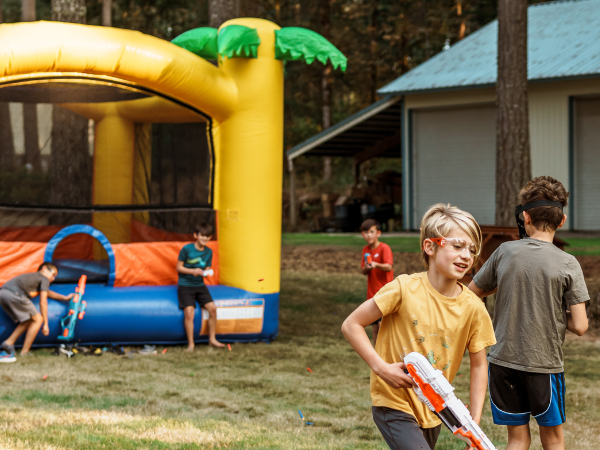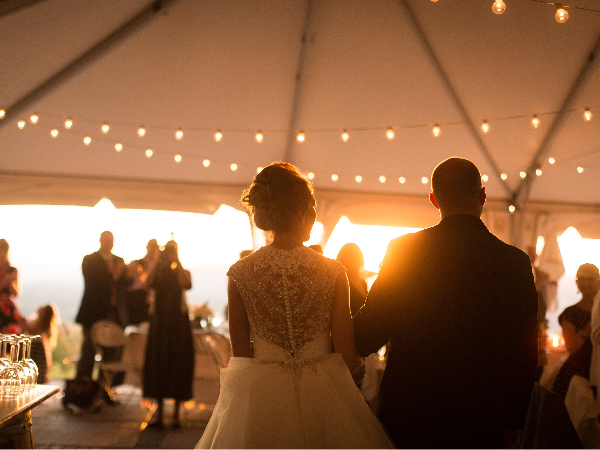 Explore Your Options. View our wide selection of event furniture, including tents, tables, and chairs. We have options for every occasion, big or small!


Pick Your Perfect Equipment. Choose the event furniture that suits your event's needs. Click on the item's image to get more details, such as size, capacity, and pricing.


Set Your Date. Select your event date and time on our booking calendar to ensure the equipment you want is available when you need it.


Secure Your Rental. Once you've chosen your rentals, simply add it to your cart. You can then proceed to check out or continue shopping for inflatables, games, or party rentals Oahu loves most before confirming and paying.


Confirm Your Reservation. Fill in your event and billing information. Then, review your order and make a secure payment to confirm your booking. You'll receive an instant confirmation email with all the details.


Sit Back and Relax That's it! Our team will handle the delivery, setup, and takedown. We'll reach out to you to coordinate all the logistics and ensure everything is set for your event.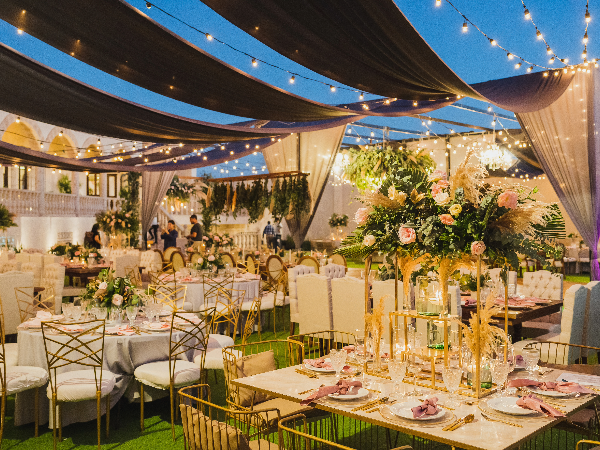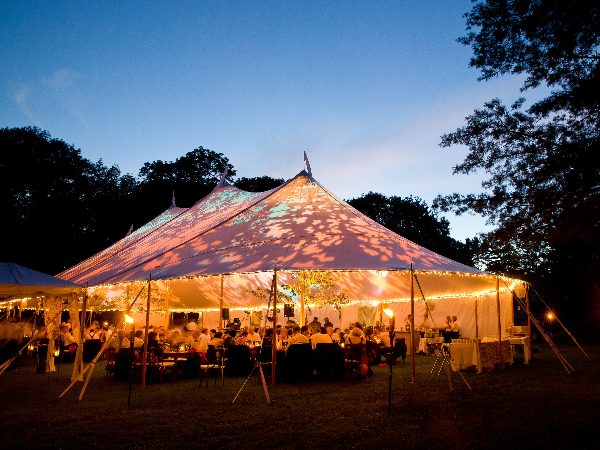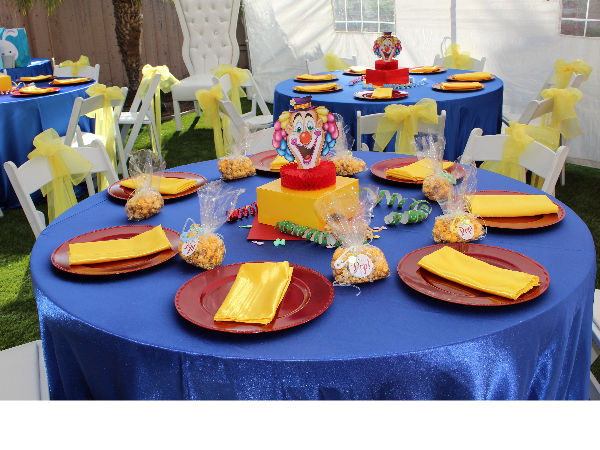 Still have questions? Our customer service team is just a phone call or email away, ready to assist you every step of the way. Start your booking now and get ready to host an unforgettable event with the best chair rentals Oahu can provide.
Oahu Tent Rentals: Serving Our Community Far and Wide
Discover how Parties in Paradise goes beyond just providing Oahu tent rentals—we're a community-centered business dedicated to serving a vast array of locales across the island. Whether you're hosting an intimate beachfront wedding or a corporate event in the heart of Honolulu, we've got you covered with exceptional service and a commitment to bringing people together under one tent—literally!
We're proud to deliver top-notch tent, table, and chair rentals across the dazzling Honolulu County. We're part of this vibrant community and are happy to extend our services all the way from 96801, 96802, 96803, 96804, 96805, 96806, 96807, 96808, 96809, 96810, 96811, 96812, 96813, 96814, 96815, 96816, 96817, 96818, 96819, 96820, 96821, 96822, 96823, 96824, 96825, 96826, 96827, 96828, 96830, 96836, 96837, 96838, 96839, 96840, 96841, 96843, 96844, 96846, 96847, 96848, 96849, to 96850. From the bustling cityscapes to those hidden tropical paradises, we've got you covered across O'ahu, including Honolulu, Waianae, Kapolei, Ewa Beach, Waipahu, Mililani, Aiea, Kailua, Waimanlo, Hawaii Kai, Pearl Harbor, Kaneohe, and other areas.
We're actively involved with the Hawaii Department of Education, supporting local schools and community events with our Oahu chair rentals. There's nothing more rewarding than being a part of shaping our future, one party at a time. Plus, whether you're partying it up at Ala Moana Regional Park, Kapiolani Park, Hanauma Bay Nature Preserve, or setting up near iconic landmarks like Pearl Harbor, Waikiki Beach, and Diamond Head, we bring the fiesta to you!
What's better than having an amazing party? Having an amazing party in an area we absolutely adore! When you party with us, you're not just getting the perfect setup; you're becoming a part of a community that values connection, celebration, and the aloha spirit. So why wait? Make your next event a true paradise with our Oahu tent rentals!
FAQs About the Party Tent Rentals Oahu Prefers
Ready to party but have questions about the party tent rentals Oahu uses for events big and small? If you have questions about renting tents, tables, and chairs from Parties in Paradise, you're in the right place. We've compiled a list of frequently asked questions to make your rental experience as smooth as possible. From the booking process to setup and takedown, we've got all the details covered to help you create an event that's truly unforgettable.
Q.
How do I reserve tents, tables, and chairs from your company?
A.
Booking your rental is as simple as 1-2-3! Click on our "Party Equipment" category, select the equipment you need, and finalize your reservation with a deposit. You'll get an instant confirmation email, and we'll take it from there!
Q.
What sizes of tents do you offer?
A.
We offer a commercial 10x10 pop-up tent that works well for a variety of special occasions, big and small! With canopy coverage and heavy duty fabric, this tent is easy to set up and is often rented for festivals, sporting events, parties, and more!
Q.
Does the price include delivery, set up, and takedown of the rentals?
A.
Absolutely! Our team ensures timely delivery and professional setup for all rented items. Once your event wraps up, we'll also handle the takedown, so you can focus solely on enjoying your special occasion. When you book the party tent rentals Oahu can count on from our company, you can rest assured that you're investing in an all-inclusive experience.
Q.
Is there a minimum rental requirement?
A.
Nope, there's no minimum requirement for renting tables, tents, and chairs. We just require a $50 deposit to secure your reservation.
Q.
What happens if it rains? Is the tent weather-resistant?
A.
Rain or shine, we've got you covered—literally! Our tents are designed to be weather-resistant, offering a comfortable space regardless of the weather conditions.
Q.
How far in advance should I make a reservation?
A.
While we strive to accommodate last-minute bookings, we recommend reserving your equipment at least two weeks in advance, especially during peak season, to ensure availability.
Q.
Are your tables and chairs suitable for both indoor and outdoor use?
A.
Yes, our tables and chairs are versatile and perfect for both indoor and outdoor settings. They are crafted to be sturdy and are well-maintained to provide a clean, professional look for any event.
Reviews For the White Tent Rentals Oahu Customers Can't Get Enough Of
We're thrilled to earn consistent 5-star ratings for the white tent rentals Oahu customers depend on. From the very first click on our website to the final farewell as we pack up your rentals, we make sure your experience is seamless, enjoyable, and downright spectacular. Our high-quality tents, comfy chairs, and sturdy tables are only part of the equation. It's our top-notch service and unyielding commitment to your event's success that set us apart. That's why our customer reviews glitter with five-star ratings, telling the tale of countless unforgettable events we've been honored to be part of. Read through a selection of our positive reviews below and schedule tent rentals in O'ahu online today!
Background color: Color Theme 1
What Customers are Saying
"I would absolutely recommend Parties in Paradise. We have booked them multiple times for school events. They have exceeded our expectations. Always on time, positive attitude and professional."
- Annie M.
"What an amazing company!!! Very easy to navigate through the website and such Superior service! We will definitely be using them again!"
- Jessica D.
"I highly, highly recommend Parties in Paradise for your next celebration! They were immediately responsive, made the booking and logistics process easy and stress-free, upheld a high professional standard, all the while with the spirit of Aloha! Looking forward to booking them again."
- Sharon F.
Previous
Next